Reading Glasses – "Readers"
Optical Quality, Fashion-Forward Readers for Men & Women
Folding Readers • Sunglass Readers, too!
Just because we've reached an age where we might need some magnifying help to read menus, board room notes or a book on the beach, doesn't mean we have to settle for low quality and uninspiring dime store reading glasses.
At Art and Science of Eyewear, we are constantly updating our large selection of optical quality, fashion forward readers and sunglass readers for men and women so that you'll find just the right one to fit your style – and lifestyle – in your needed magnification. This includes folding readers and photochromic readers, too!
Looking for Reading Glasses for Men?
Women may think it is hard to find high quality stylish readers but, for men, it can be an even bigger challenge to find just the right size, color and style in an optical quality reader.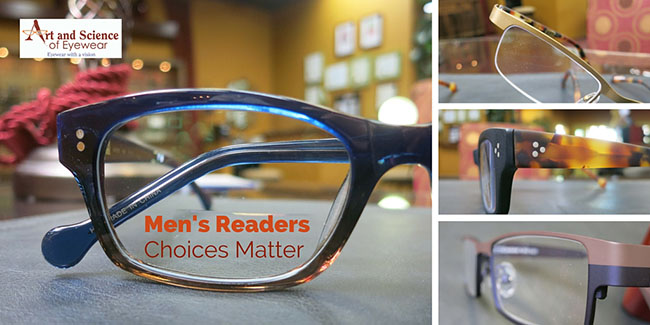 We know because we spend a lot of time looking for them!
Don't give up searching for the perfect pair of readers and a sun reader until you browse our selection.